Fetal Monitoring
-

CTG Online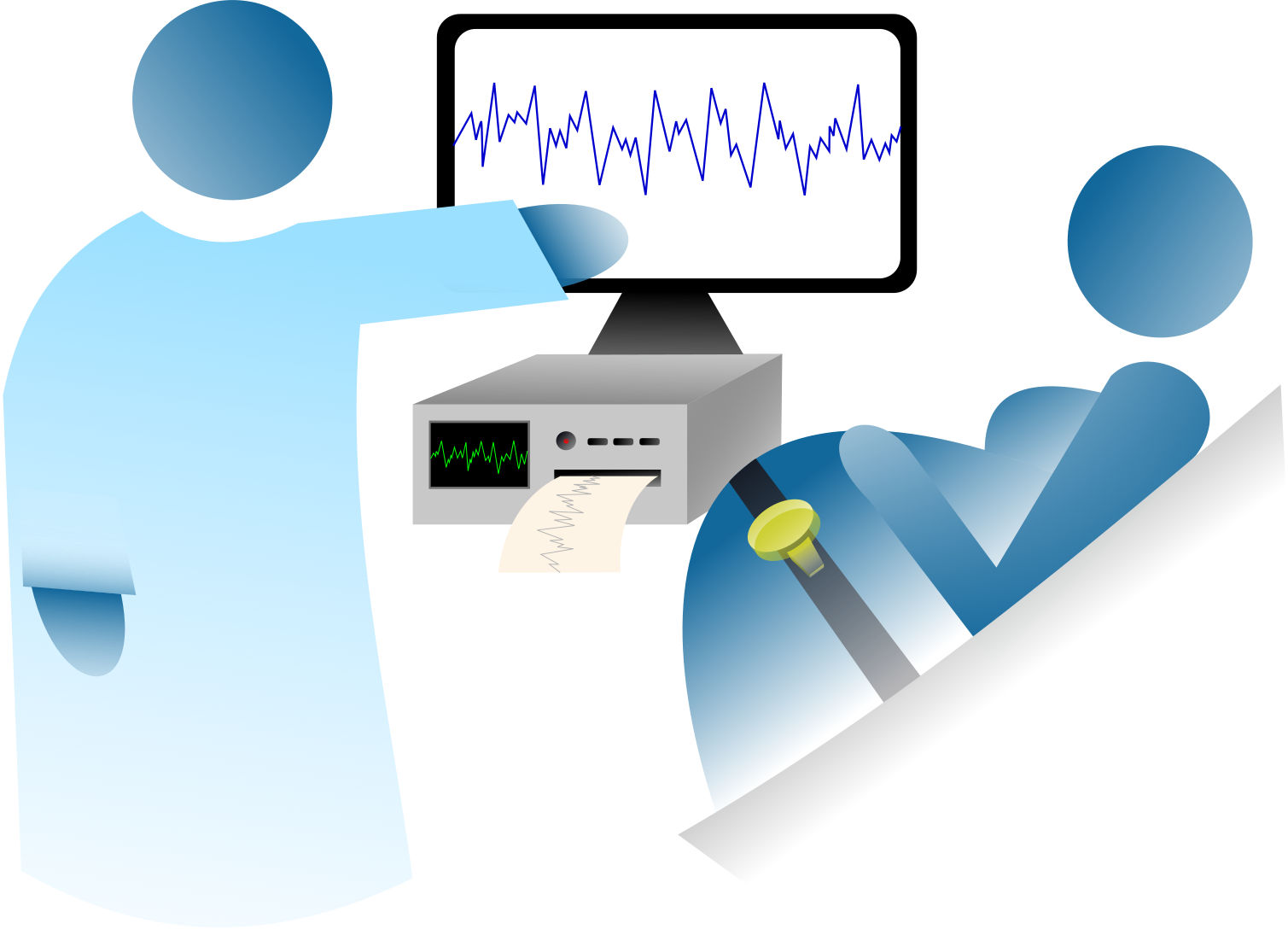 Maternity Ward Monitoring
Trium CTG Online offers a broad spectrum of features. It is a highly scalable and configurable central station for the Maternity Department specifically designed to meet the surveillance, alerting and diagnostic aiding demands of a modern obstetrical care environment.

This computer-based monitoring system reliably and safely connects to any fetal monitor using the hospital network infrastructure. Traces and annotations are automatically archived electronically as soon as the CTG monitor is connected to the mother.

Any common web browser allows you to display your CTG tracings anywhere around the hospital, in the delivery room, on the general wards or on any computer connected to the hospitals network. Due to its web-like interface the system is easy to use and requires a minimum of staff training.

As a modular fetal monitoring software with extended configuration and customization options, Trium CTG Online gives you secure access to real-time fetal monitoring and maternal information from anywhere with your web-browser. You can start patient monitoring at the point of fetal monitor connectivity. The system sends out alerts regarding any abnormal fetal vital signs, and lets you document and review the progress of labour with a wealth of devices.

The class IIB CE-certified and patented fetal monitoring solution Trium CTG Online can be connected to all leading HIS/EMR systems using standard communication protocols to allow the automatic feed of demographic data and will interface seamlessly with GE ViewPoint and leading Maternity Information Systems.
Features
Graphical display flexibility
Trium CTG Online is customisable to your needs to display only information you require. Grouping CTG monitors or managing preferences of user groups helps to optimise your workflow. You are always only one click away from viewing up to 16 CTG monitors, displaying only active monitors, zooming into a single CTG trace, accessing the chalk board, the partogram and much more.
CTG analysis module
The CTG analysis module offers obstetricians and midwives an important diagnosis tool in time critical situations, enabling them to take vital decisions faster. Visible and audible alarms are available for alarm conditions based on fetal heart rate.
Fetal and maternal data
The standard graphical display shows the fetal heart rate (including gemini support), uterine contractions and fetal movement. The system is also able to display maternal heart rate, blood pressure, temperature, STAN, maternal and fetal oxygen saturation either integrated as a curve into the chart or as digits below the chart.
Partogram
Document and review the progress of labour with our highly customisable electronic partogram. The partogram layout provides quick entry of maternal and fetal data, as well as the documentation of any event or procedure, and a quick overview of the labour progress.
Annotation and printing
Every particular CTG trace can be annotated in real time or retrospectively and electronically signed. Commonly used annotations are available via a menu, which is configurable in a straightforward manner. The annotations are displayed on any screen displaying the patient's data and on any paper-based printout. Any standard printer can be used for printing. Print-outs are available in PDF/A format. This format complies to ISO 19005-1:2005 for long term electronic archiving.
Monitors and bedside hardware
Trium CTG Online is compatible with fetal monitors made by all the leading manufacturers using the fetal monitors digital communication interface and the Trium "Isolation Device Server". The bedside hardware is connected to the hospitals local network with one integrated device providing the required RS232-to-Ethernet link and electrical isolation in conformance with all appropriate Medical Devices Standards.
Minimal-invasive integration
Trium CTG Online seamlessly integrates into the hospital IT infrastructure and backup architecture. Thus it requires a minimum of administration overhead, avoids bigger intrusions in the local IT systems and saves money by making use of available infrastructure.
Telemonitoring
Trium is an early pioneer of telemedicine monitoring of pregnancies. If you are interested in telemedicine in particular Trium CTG mobile fleet please contact us directly.